SP-3U/6U series power supply can configure and monitor its output status via external digital and analog signal.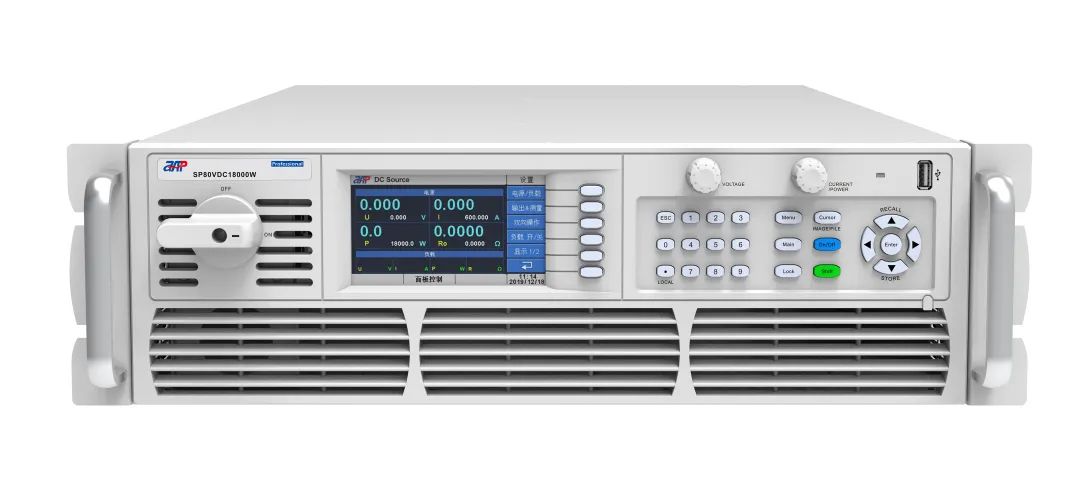 External control function refers to the ability to control the actual output voltage /current/power values of an instrument by inputting a voltage ranging from 0V to 10V or 0V to 5V to specific pins. Additionally, the output voltage/current/power can be limited within a specified range through this external control.
Before connecting to any device via external control analog port, it is necessary to ensure that the input range of the external device does not exceed the maximum limit of the analog port.
This menu displays the settings for external control functions, allowing you to make selections based on your requirements.
The external control of this series of power supply offers the following functions:
Reference voltage: Can choose either 5V or 10V based on your testing requirements.
Digital input
External activated: Activated external control mode via high/low level input.
Output activated: Activated or shutdown output of power supply via high/low level input.
Disable: Compulsory disable output via high/low level input.
Digital output
OVP: over voltage warning
OTP: Over temperature warning.
OCP: Over current warning.
In the meanwhile, operation status and input analog signal values can read in monitoring interface.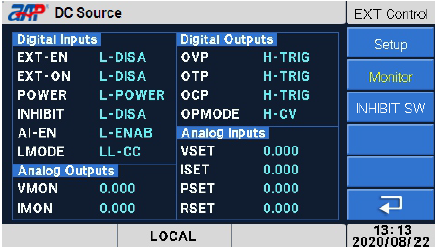 Function of external control terminals

1.Pin 13 is multiplexed for the special A/B function in this mode, where the power output parameters are controlled by toggling the voltage level of Pin 13 between high and low.
2.Pin 7 is multiplexed for the disable output function, where the power output can be forcibly turned off by applying an external high voltage level
The external control function can be applied in certain special testing scenarios to protect the testing personnel, facilitate remote control over long distances, and establish a comprehensive control system by connecting with the testing product through external control terminals using circuitry.
For further detail information about external control function, please check: Application of external control of SP3U6U series(2)